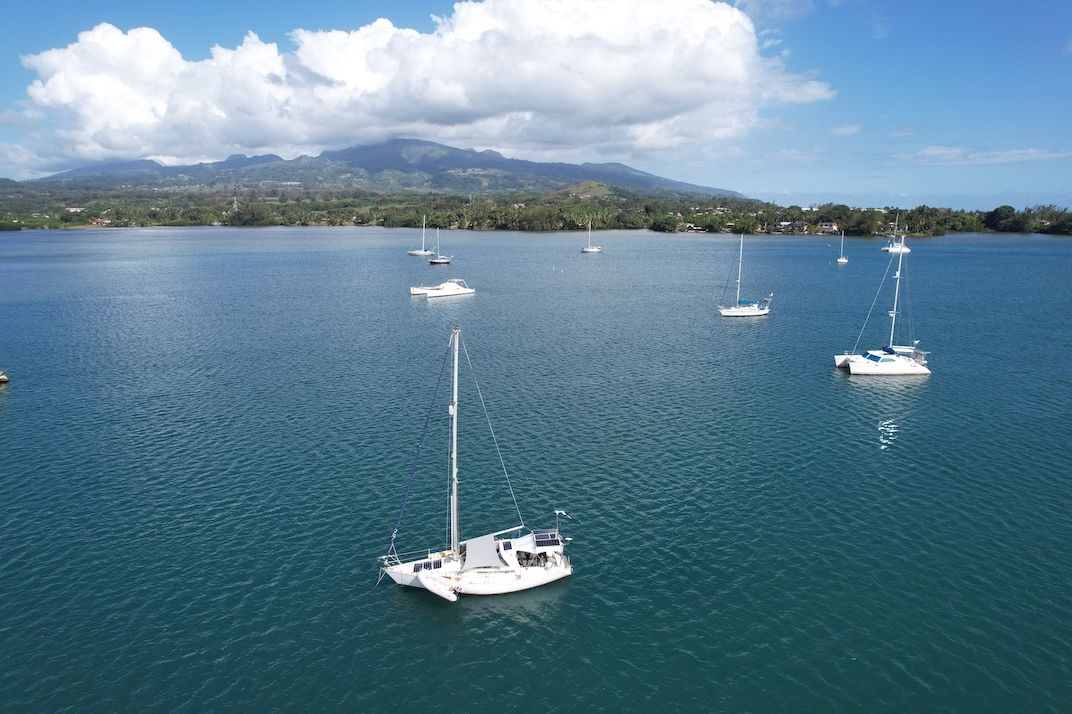 After spending nearly 4 months in Europe and leaving Alka under supervision of very reliable Marcus, with some support of a dehumidifier and CCTV camera, I was hoping to haul out quickly, do the bottom jobs and head towards Tuamotus.
Unfortunately the manager is on holidays and all dry jobs are postponed.
In response there is always someting to do on a boat, so it was plenty of time to scrape old contact cement glue and do two layers of 2 component paint. I know, it is not a perfect job, but it has been a storage cabin anyway for years now.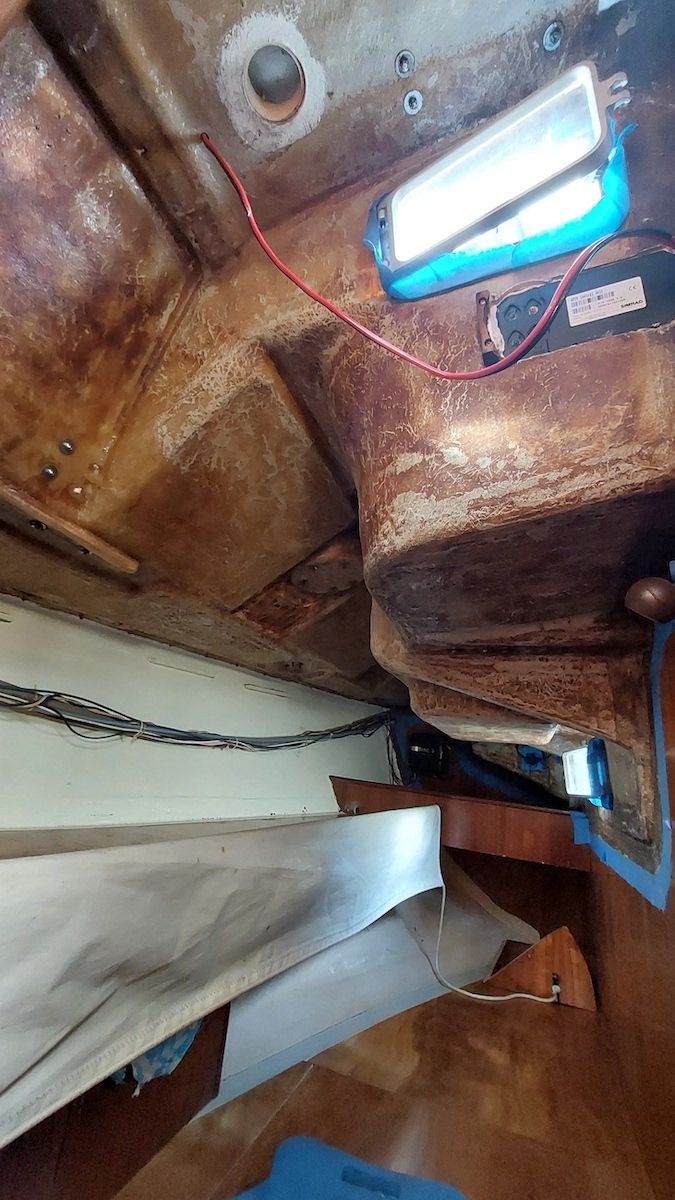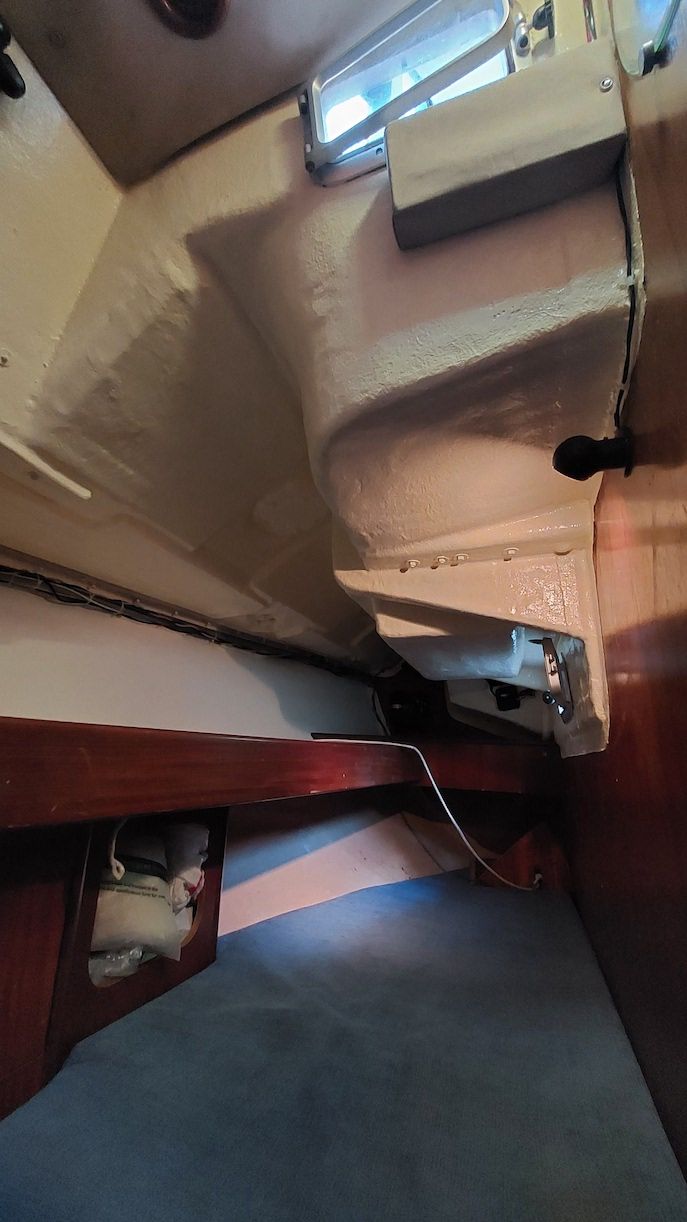 Also, not to struggle too much with work, I brought some stuff for fun - wingfoiling gear. Step by step as it takes some time to learn new tricks, but honestly, gliding above the water is an amazing feeling!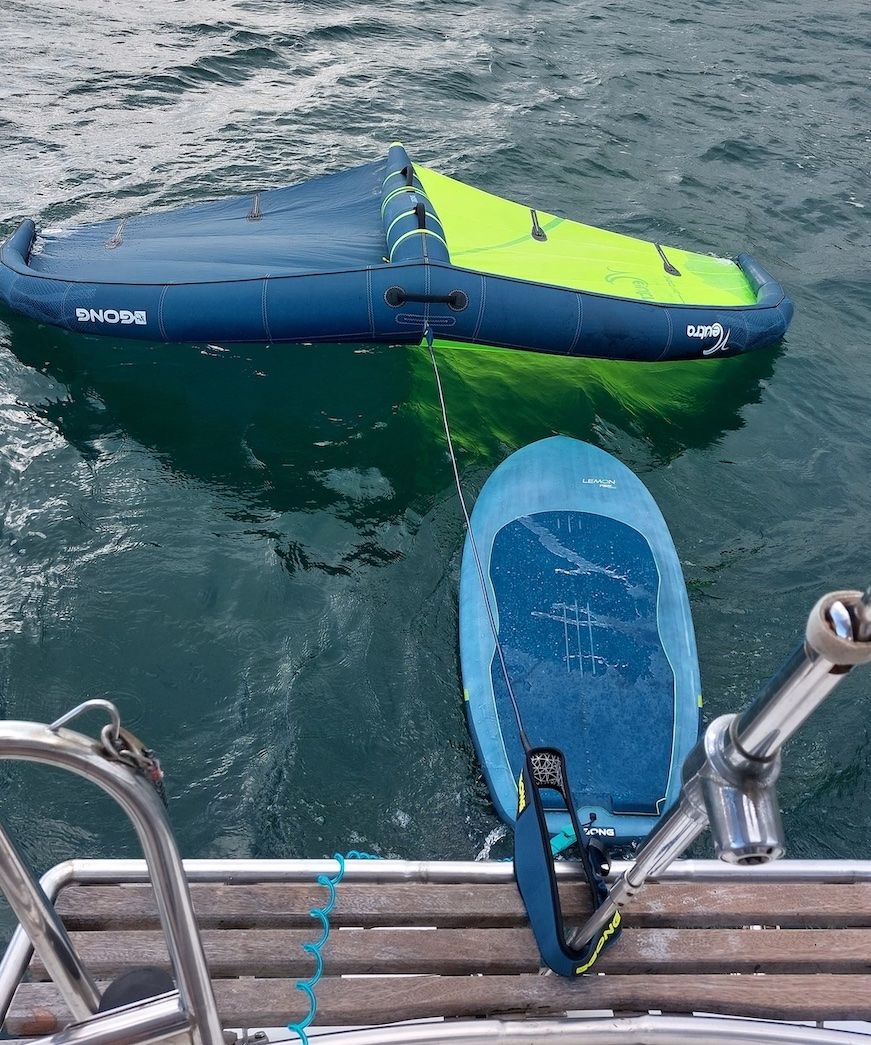 For desert, that's how Baie Phaëton looks like for a drone view.