It has connected! About 100nm from nearest island in French Polynesia. It is very intermittent, considering just 10-11 degrees South and sea state being rolly, but it is already better than Iridium to download weather cast and send out position.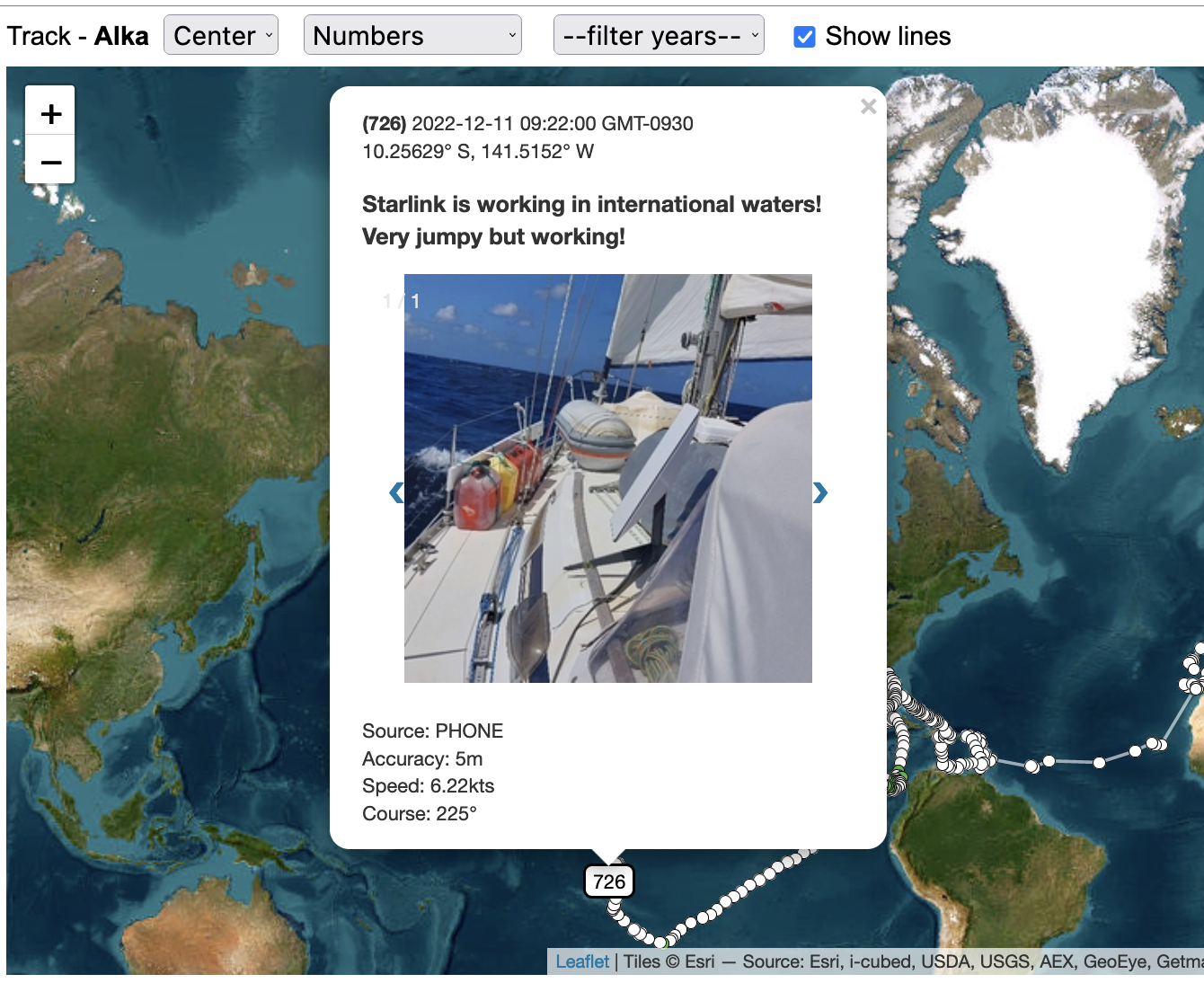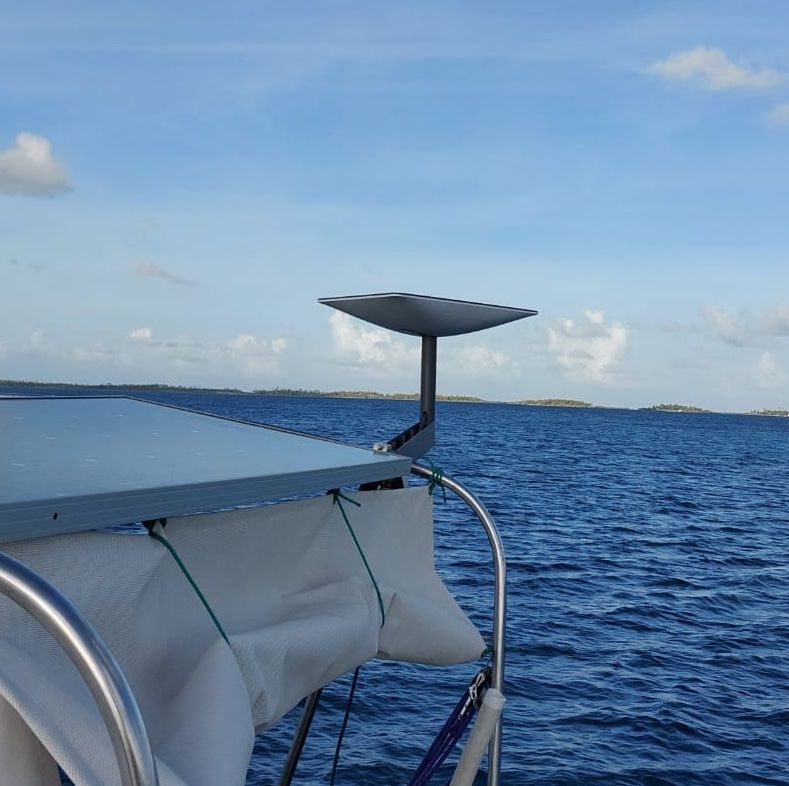 Unfortunately inside the territory of French Polynesia it stopped working but offshore sailing has a different meaning from now on.
Update 1: Eventually it started to work everywhere.
Update 2: After 2 months outside registered continent it became very very slow most of the time.