First 10 days back on board flew like nothing. I feel tired, to be honest. But progress is here and it keeps us going.
Day No.5 "Set sails" ☑️ #setsails #livingonboat #sailinglife #sailinglifestyle #sailing #sailing⛵️ #marines #TravelMore #laspalmas #grancanaria #vacation #vacationmode #boatinglife #workonboard #laspalmasdegrancanaria
A post shared by ⛵ Aurelija & Julius 🇱🇹 (@aurelija_sy_alka) on Oct 4, 2017 at 6:36am PDT
Already have spent over €500 for provision. And more than €1000 for chandlery (including antifouling and solar panel) and other stuff like boxes for storage. I was against boxes as it is not most efficient way to store things as boat has a lot of curvy places where you could "squeeze in" equipment, clothes or food. But I am changing my opinion towards it as it also isolates from mold or smell or moisture. It is also transparent and are not loose cannons as plastic bags.

Floor is varnished now. Though I would not like to repeat it again. Dust is still everywhere. Also we spend extra two days for impregnation. And after 5 layers of varnish you should not leave acetone cloth on it!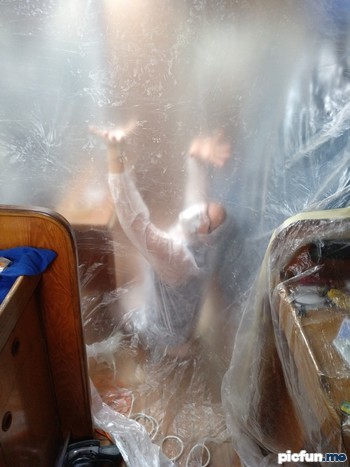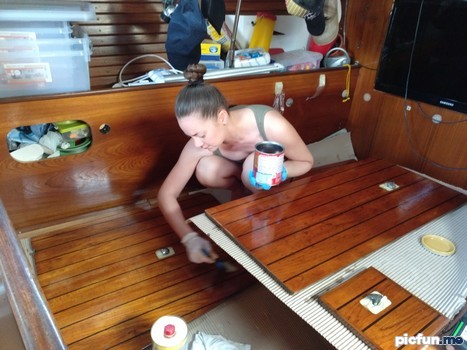 Bimini with solar panels are getting there as well. Less shade but will get 400W of solar power. Hell yeah!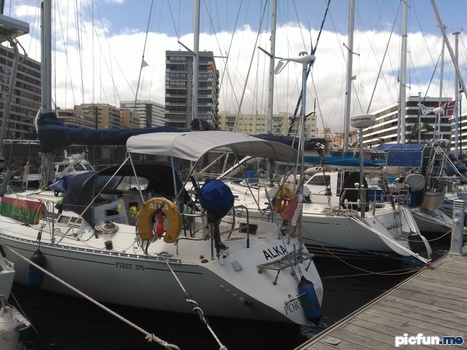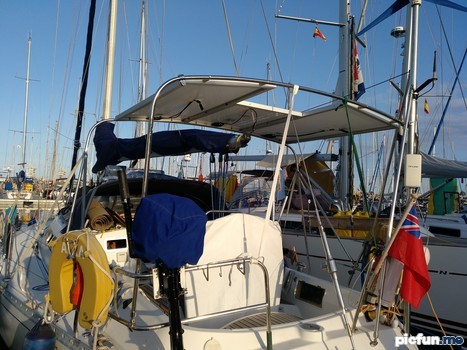 The end is still far away... And Alka is going out of water next week with more work for us...