It has been more than 2 years after last haul out job and more than 5 months in very protected but very live with growth Phaeton Bay.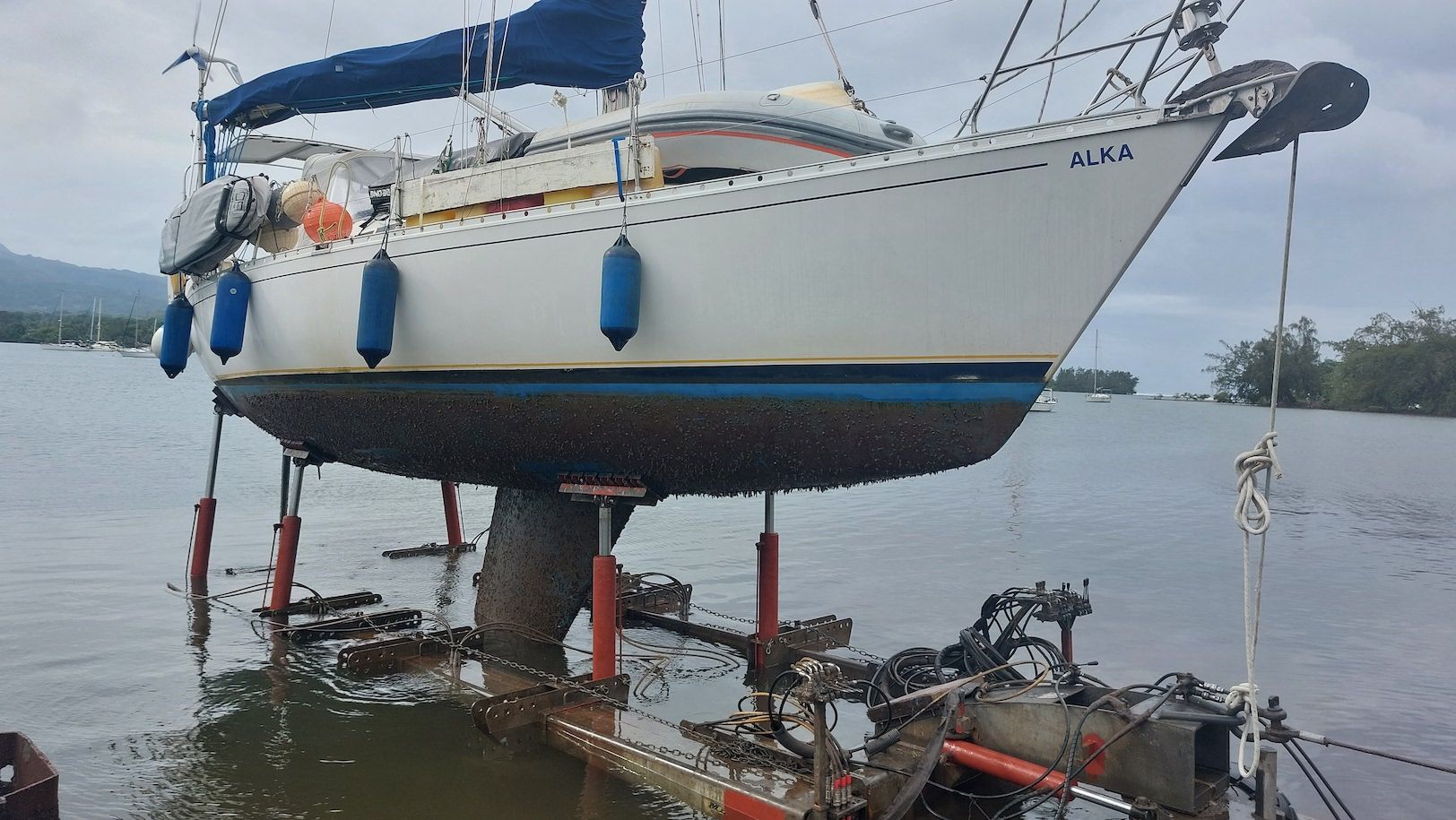 There was a prepared todo list with certain jobs:
Sanding
Keel rust treatment
Wider thru-hull valve
Deck cleaning
Rust removal from top sides
Epoxy on keel rudder scratches
Keel joint glue
Polish and wax topsides
Primer paint
Grease in propeller
Reverse anchor chain
Wash genoa sheets and other lines
New anode
Make extra dyneema line for baby stay
Refill scuba tanks (fail as can't unscrew US fittings).
Antifouling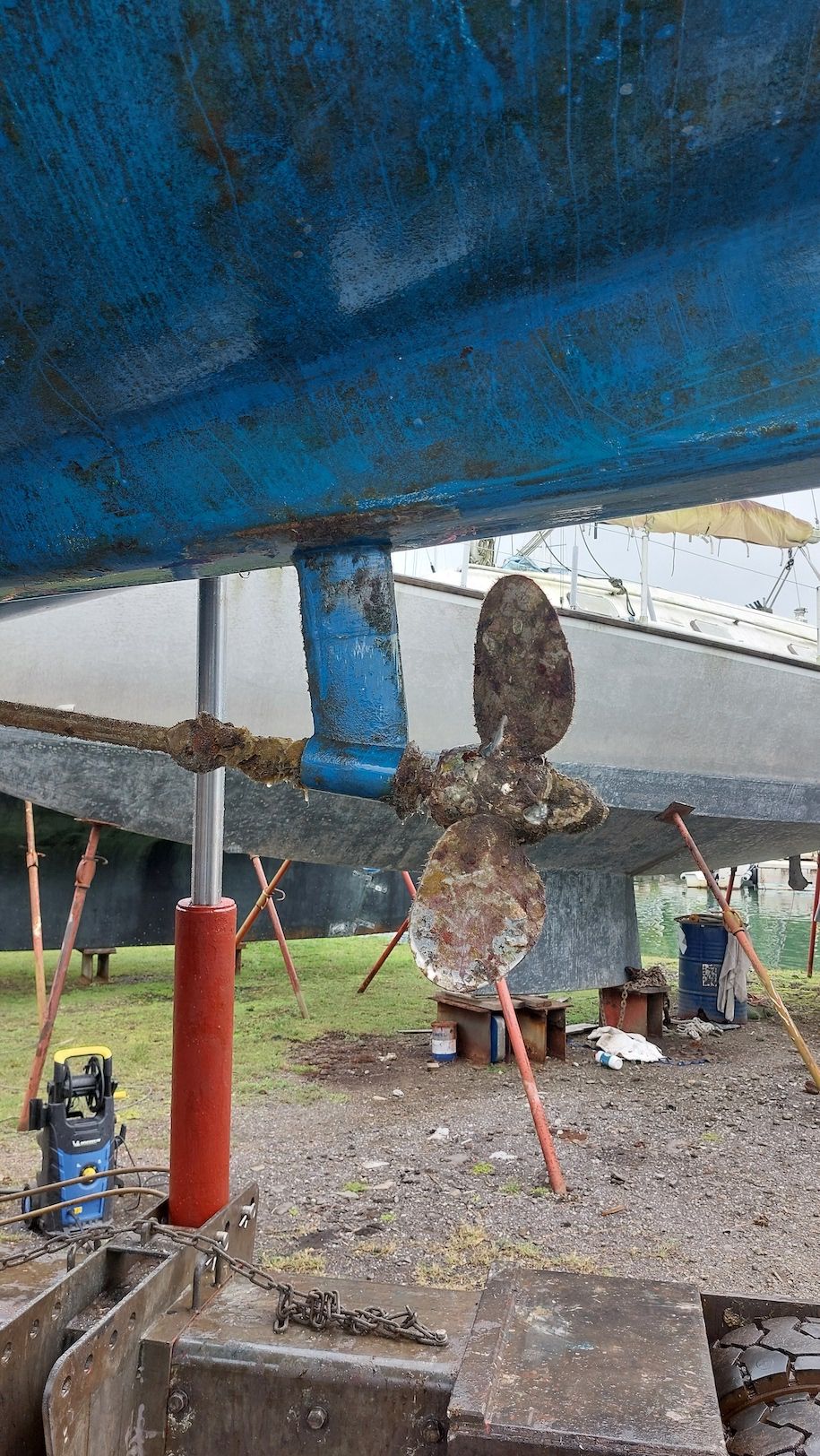 Thank you for all participants for giving the guesses for how long it will take to do it and go back to the water. It was minimum 5 days and max 28 with average of 14.6 days. It actually took 18 days but only because of it was raining a lot! I think it would have taken maybe 12 days if not less.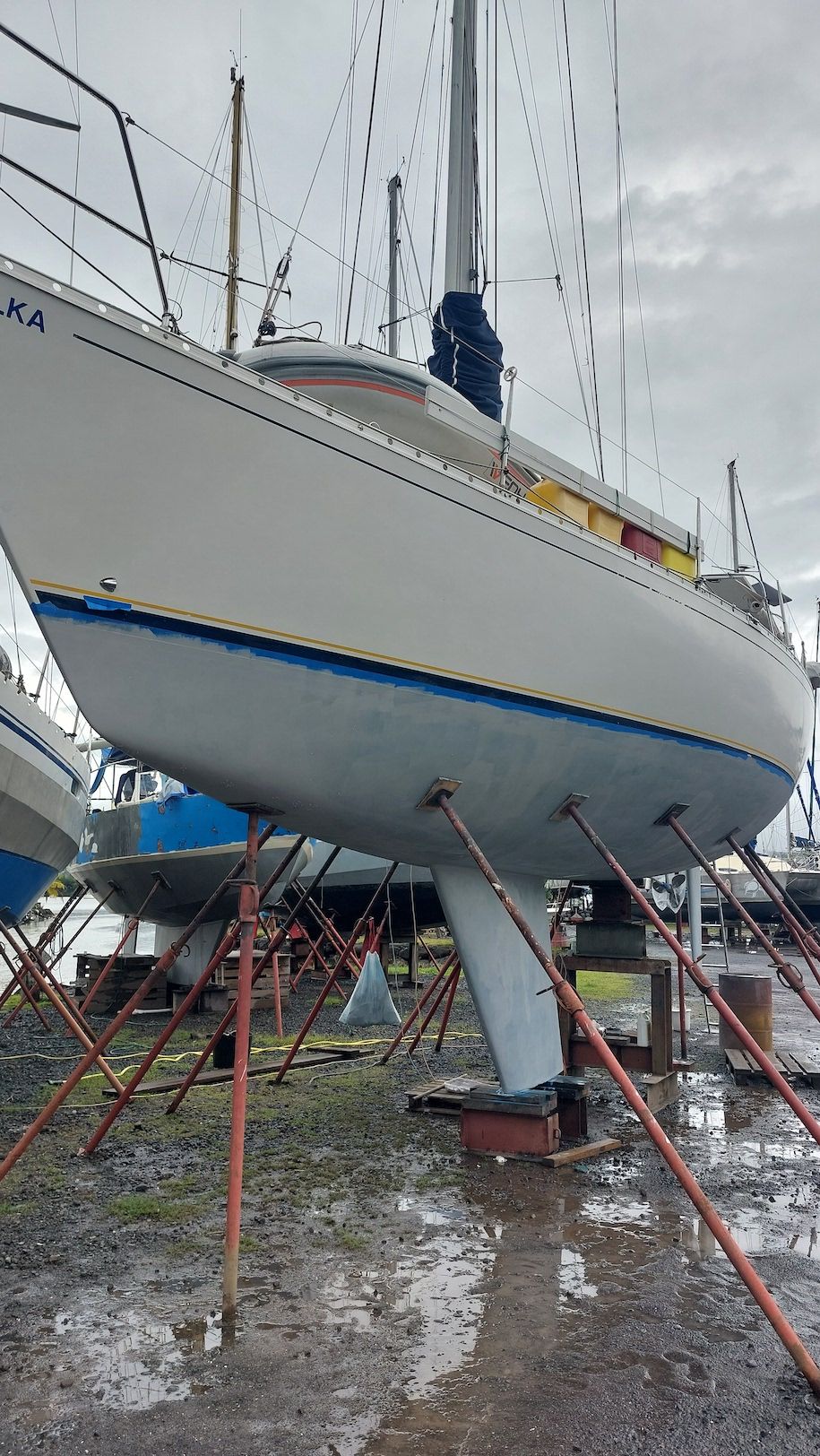 Good thing it also allowed to me to do some additional tasks while waiting for dryer days:
Organise welding for higher wind generator support
Speaker sealing fix
Sparyhood cover screws and extra velcro on covers for holes
New faucet
Recrimp battery bank cables
More soft schakles
Time to go sailing again with 4 coats of antifouling and hopefully for another 2 years without going on land.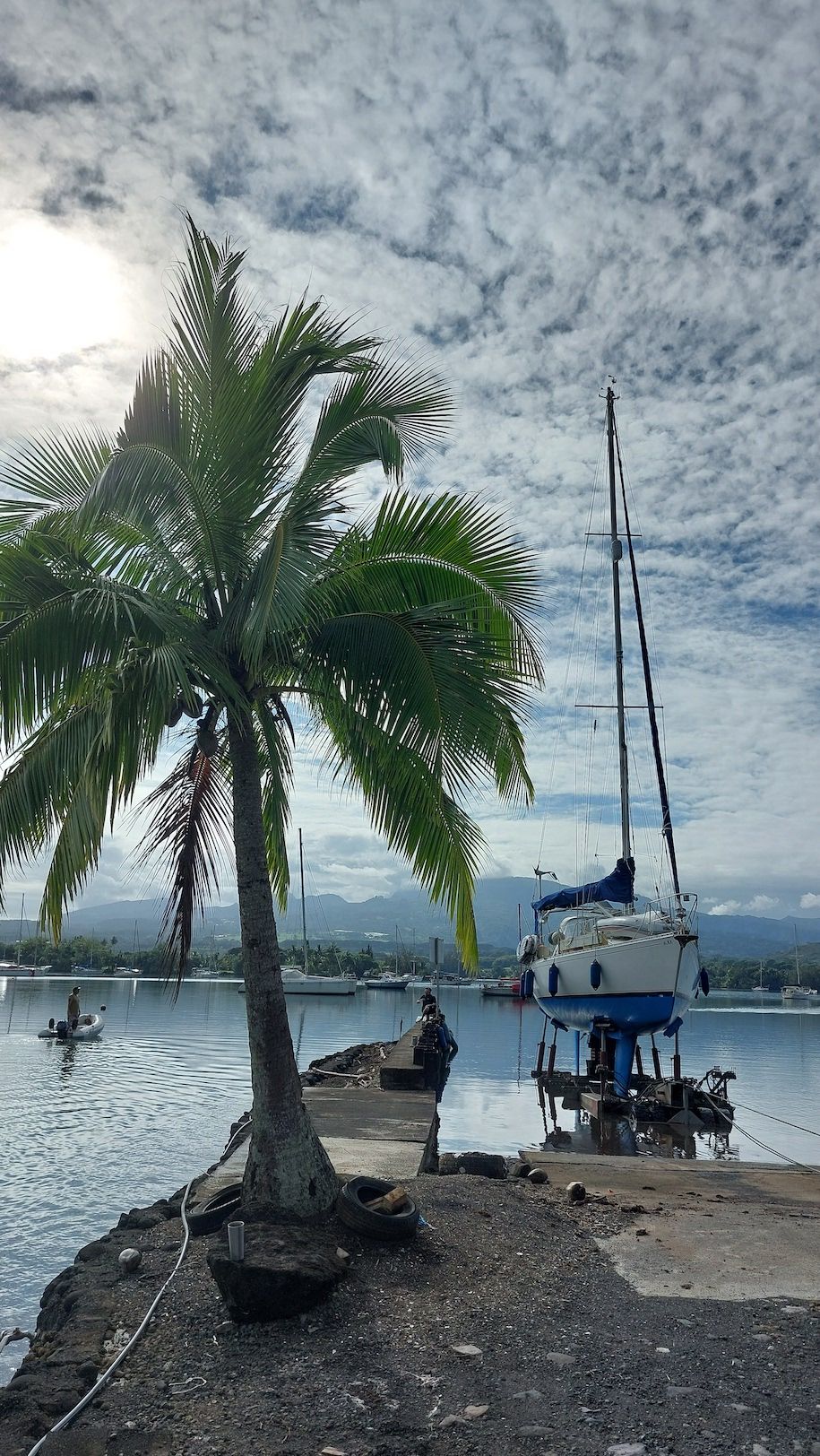 Unfortunately the launch was not perfect as there was a bump while reversing (Alka is at the limit draft required to haul out). After inspection under water it seems that most of my work under keel is lost and also in in some other places steel is exposed to water again. It is possible as well that because of the humidity and rain the antifouling did not dry properly in other spots and moving to different pads it just got squeezed and left ugly grooves.
Lessons learned and time to enjoy an inhabited Tahanea after nearly 400nm trip if the weather will get better during this strange cyclone season :)