I am left onboard alone probably until September so have to get back to making my own food routine which I had while was sailing single-handed. She loves cooking so last months I was just washing dishes mainly :)
Glad there are many asian food shops in Las Palmas where you can buy noodles or soya sauce without any problem.
Quick preparation.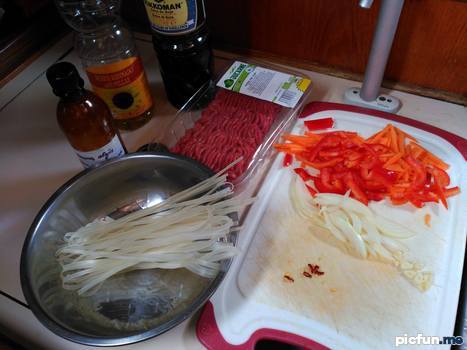 And that is the result.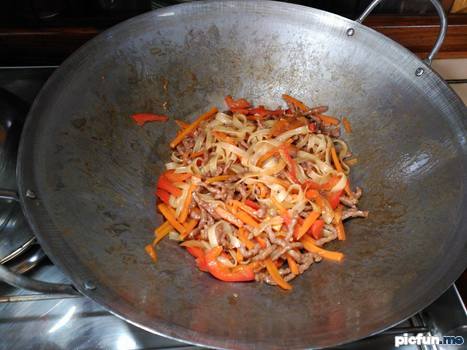 The wok pan with the set of 10 items set was cheap. But 35cm wide is a little bit too much for the boat and it rusts as lot! Even following instructions to oil it after each use. I am thinking about 28cm with a bit of more quality while no-one knows :)
Cheers.