Firstly, moved to lugs with wires from original bars as there is still some movement on batteries even with compression. Well, it is a plastic boat and it moves.
Secondly, used medium strength loctite on studs and still some threads were gone. Luckily only one thread had to be moved from 6mm to 8mm and another one just needed to be rethreaded again. Still pretty good out of 32.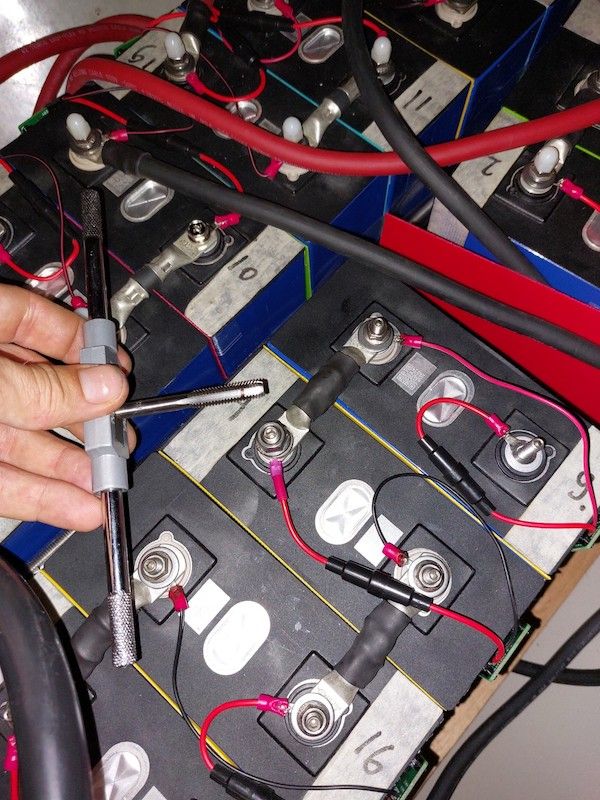 Thirdly, moving to new diyBMS with ESP32 was long overdue. Unfortunatelly had a wrong devkit with less pins so had to order the correct ones. Via DHL Express. It took one day to get from the US to Costa Rica. And nearly a month to get from San Jose to Golfito! All cruisers are complaining about customs and duties in this country, DHL as well. And now the customs' system is down for more than a week and I am waiting for another serious package. Was planning to leave this country last Wednesday, but no..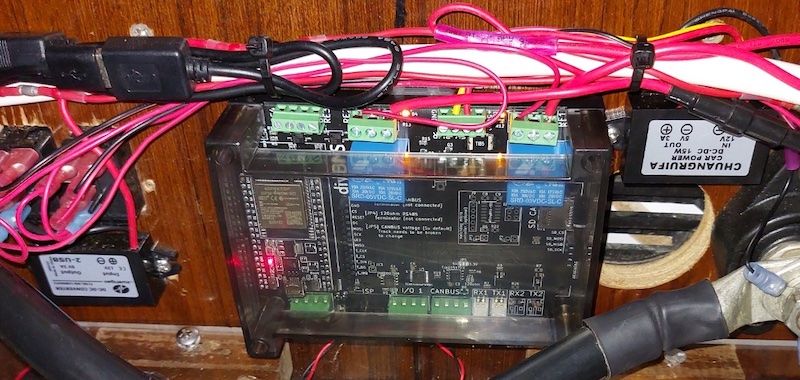 The BMS has rebooted twice randomly so it causes some concern but hopefully it is just a solitary issue. Happily all 16 cells can be seen seperately now.