It was time to haul out ALKA to put new antifouling and to replace cutlass bearing for propeller shaft before crossing Atlantic.
Both jobs were pretty easy but then I drilled some holes in the rudder and water started to leak... Which is not good. Delamination and other bad words. I put it down. In Lithuanian language literally translated it is called "helm feather". But it is heavy as hell and not like a feather! After investigation check it is wet and starting to rot.
It even has some cracks around the shaft. So it is better to do it now.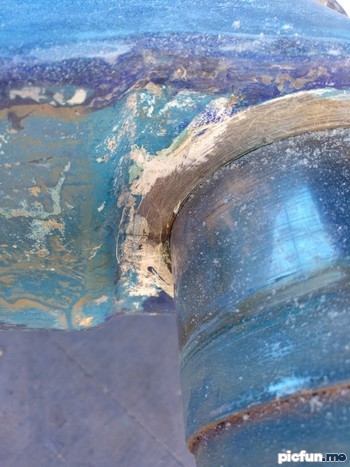 I do not feel experienced enough to do this job myself so we will have to pay. And we will have to stay longer in the boatyard. Which will cause more expenses than planned. And they are already offering to change bearings for the rudder (not sure I am ready to pay for this but maybe next year) because it is worn off a bit.
Good news are that our insurance company came back to it's senses. Previously I posted an issue Pantaenius (fail) but now they can make full coverage (though I still need to read all terms and conditions).