Today I bought 20kg Rocna anchor. It is massive! :) And heavy! But I still can take it through pulpit and with some tricky maneuvers to put it inside anchor locker for longer passages.
I hope windlass will be able to lift it. Though one neighbour told me that trip line is a must as sometimes it is really hard to retrieve it.
Old CQR (15.6kg) was really good, especially in tidal zones with a lot of mud, or sandy bottom. But in Ibiza last year I got my first dragging. And then there were many times where I would catch holding only on third time or so. Especially if there were some weed.
It was time to upgrade. Particularly for the Caribbean areas with many squals where anchoring will be main method to stay.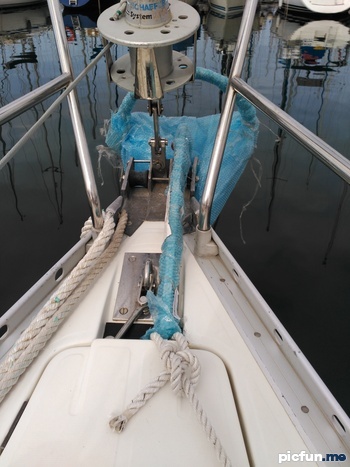 Now time to find how to extend anchor roller!