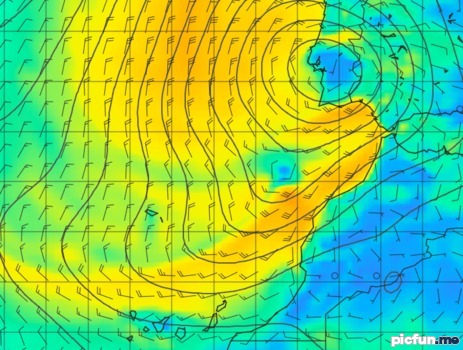 Eventually it gets too repetetive. Or there is not enough of motivation. And this blog is fading away...
We had an easy non-stop sailing from Sant Carles de la Rapita to La Linea.
Though autopilot's arm got broken again (first time).
New bimini is too weak for two new 160W solid solar panels (never let the spanish "professional" to do the job - he will go cheap and will be late).
And there is quite a mess in the Atlantic ocean to have 5 days sailing to Madeira. Or maybe should make some stops and explore Marocco as well (but not sure if I want to...)
So we are "sitting ducks" now...